– The South African ministry of home affairs has revoked the citizenship of Edwin Ijeoma, a former Nigerian, over bigamous marriage
– IJeoma, a professor, was found guilty of fraudulently relying on a bigamous marriage involving a South African woman to obtain citizenship.
– The professor is now stateless as he had previously renounced his Nigerian citizenship
PAY ATTENTION: Join Legit.ng Telegram channel! Never miss important updates!
Edwin Ijeoma, a professor of public sector economics at the University of Fort Hare, has been left stateless after his South African citizenship was revoked, Times Live reported.
Professor Ijeoma who used to be a Nigerian had reportedly renounced his Nigerian citizenship after arriving in South Africa in 1998 to study at the University of Pretoria.
The academic's South African citizenship was revoked by the country's ministry of home affairs after he was founding guilty of fraudulently relying on a bigamous marriage to a South African woman to obtain citizenship by naturalization.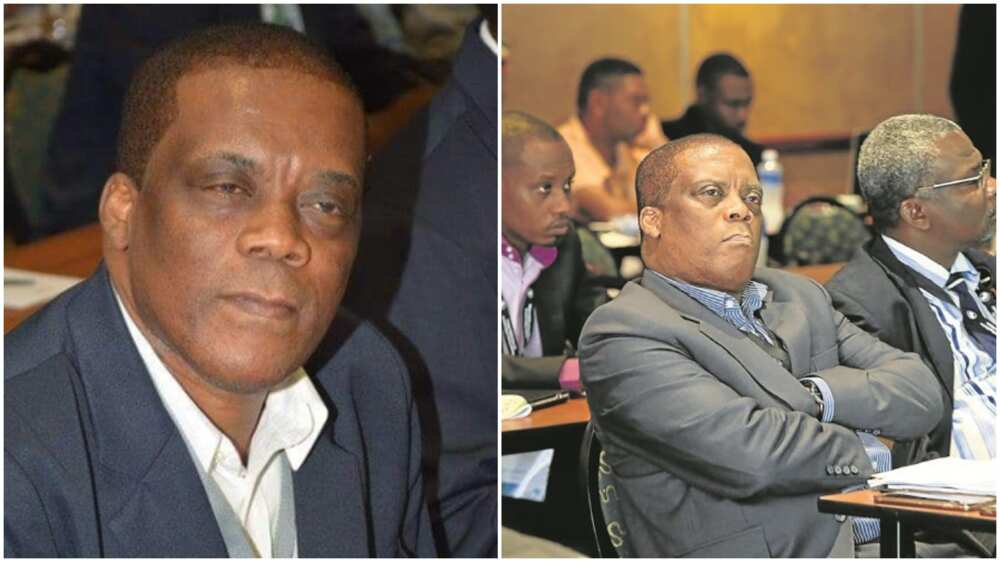 Legit.ng gathers that Ijeoma, however, divorced his South African wife in 2007, ostensibly because the couple was unable to conceive a child.
The professor's alleged citizenship fraud was exposed when he was joined in South Africa by a Nigerian woman named Anne Tomo.
The woman inadvertently exposed Ijeoma by attaching a copy of her 1993 marriage to the professor in Nigeria in her application for permanent residence in South Africa.
Bigamy committed
Following the development, the ministry of home affairs accused Professor Ijeoma of marrying the South African woman solely to acquire citizenship.
The ministry further stated that Ijeoma had lied that on two previous occasions to South African immigration authorities.
The academic had reportedly listed Anne Ijeoma as his sister, not wife, when asked to indicate his immediate family member who is still living in Nigeria.
Court finds Professor Ijeoma guilty
In protest, Ijeoma filed a suit against the home affairs ministry before the Bhisho high court.
The court, however, restated the ministry position as it found Ijeoma guilty of falsifying his marital status, thereby making his South African citizenship null and void.
The court noted that Professor Ijeoma had presented contradictory reasons for his bigamous marriage.
The academic claimed that as an African man, he believed he was entitled to marry more than one wife.
He also argued that presented himself as single because he was not aware that South Africa recognised customary marriages.
According to the court, Ijeoma concealed his marriage in Nigeria from officials on three occasions: when he applied for permanent residence in South Africa, when he got married in the country and when he applied for citizenship.
Defending himself again, Professor Ijeoma claimed that he obtained a permanent residence permit because of his "good and sound character", not through his marriage to the South African woman.
The court, however, countered his argument, saying it was stated clearly that he got the permanent residence permit because of the marriage.
PAY ATTENTION: Install our latest app for Android, read the best news on Nigeria's #1 news app
In other news, a Nigerian man, Ifeanyi Chukwu Ndidi, was in 2017 deported for dealing in drug after spending 28 years in the United Kingdom.
Ndidi who had lived in the UK since the age of two sought to block his deportation by recourse to foreign judges.
However, the European Court of Human Rights approved the Secretary of State's decision to deport Ndidi due to his long and escalating history of criminality.
*******
Nurudeen Lawal is a Legit.ng journalist passionate about fact-checking/verification journalism. He holds a Bachelor of Arts degree in Literature-in-English from Obafemi Awolowo University, Ile-Ife, Osun State. As Politics Editor, Nurudeen mostly writes on Nigeria's political and socio-economic developments. He has attended different workshops, conferences and training on fact-checking and digital reporting, among others. Learn more about him on Twitter, @Nurudeen Lawal_