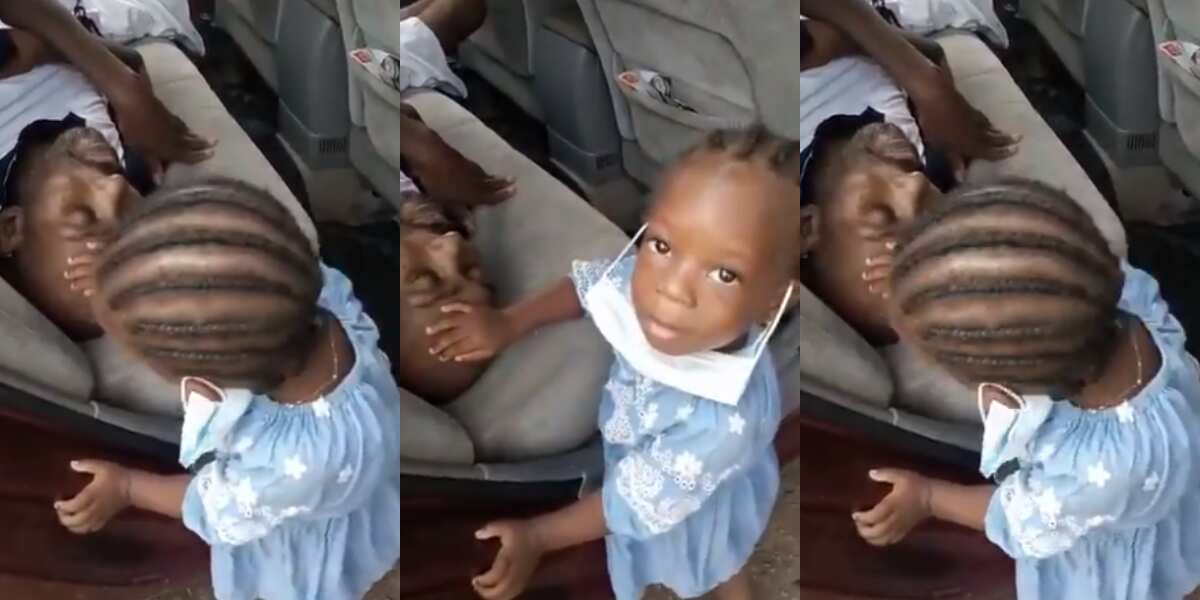 A touching video of a little girl has emerged on social media in which she could be seen praying for her sick father who needs money for a kidney transplant.
She laid hands on her father's head and offered prayers of healing for the man who laid in the backseat of a car.
A lady could be heard saying amen to the little girl's prayers.
Kids are so adorable and the children of these days appear to be smarter and more intelligent compared to when their parents were their age.
Recently, a heartwarming video has emerged on social media in which a little girl could be seen faking a telephone conversation and displaying acting talent.
In the video that was shared on Instagram by @lightworkers, the girl sat on the bed, held a telephone to her ear and held a fake conversation.
During the conversation, she explained to the imaginary person she was talking to about a girl who told her she was going to the park.
More details soon…