– Pastor Dominic, a longtime friend of Prophet Omoto Fufeyin shared a dream he had about Christ Mercyland Deliverance Ministry to the prophet some many years ago
– According to Pastor Dominic, he saw Mercyland Deliverance Ministry in a new location as the church grew in number
– Prophet Fufeyin presented a Toyota Camry and a cash gift of N200k
Prophet Omoto Fufeyin of the Christ Mercyland Deliverance Ministry has blessed his longtime pastor friend, Pastor Dominic, with a car and a cash gift of N200k
Prophet Fufeyin gave his friend the car and the cash gift years after the latter dreamt that the church would grow massively.
In a video that was shared by the church on its YouTube page, Pastor Dominic could be seen telling Prophet Fufeyin and some members of the church about the dream he had which would come after three years.
Pastor Dominic said he saw in the dream that the church grew in number as foreigners trooped in to worship in the house of God.
The cleric's dream came three years later as the church moved from its previous site, which was always flooded whenever it rained, to another location.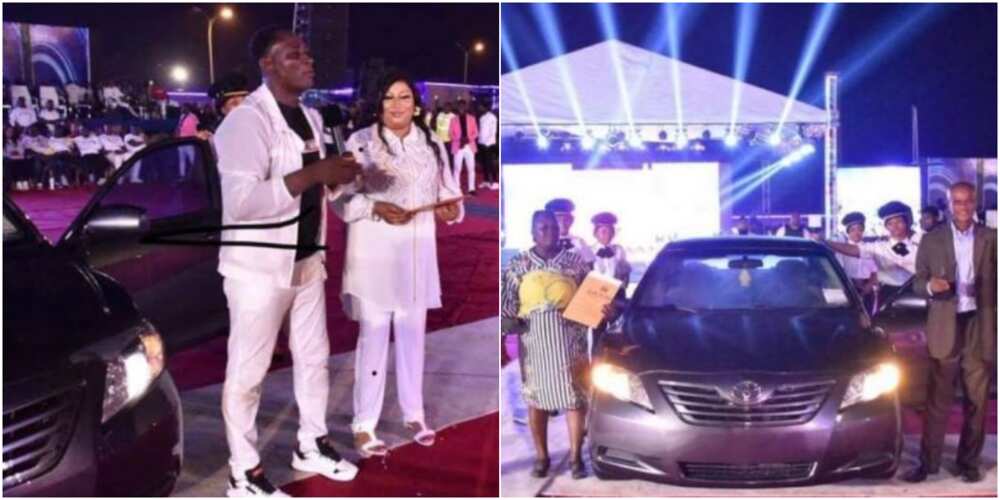 More details soon…