– Oil spills onto the shore of the Niger Delta and everything in sight is covered in a thick layer of black soot
– The city most affected in the region by this challenge is Port Harcourt, the capital of Rivers state
– Residents have been blaming the numerous illegal refining of crude oil as the leading cause of soot in the atmosphere
PAY ATTENTION: Join Legit.ng Telegram channel! Never miss important updates!
A resident of Port Harcourt city with the Twitter handle, @GbemmyG has shared a photo showing how soot endangers the health of the Rivers state capital.
For over two years, Port Harcourt city has been experiencing black soot deposition in the environment.
In November 2016, residents woke up to black soot covering cars, clothes, houses, plants, etc.
Soot concentrations continued to increase until the first quarter of 2017.
After public outcry, the frequency and concentration of soot deposition began to decline but many say the situation is still very a challenge.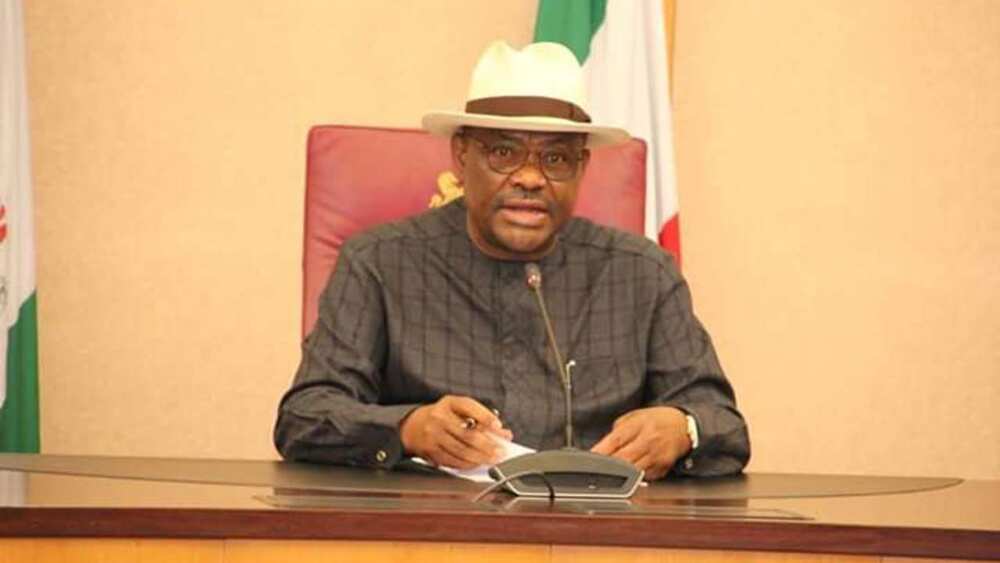 PAY ATTENTION: Download our mobile app to enjoy the latest news update
Gbemi, a fitness expert, shared photos of her Air Conditioner filters after she removed them for servicing.
The filters were covered with soot, prompting concerns over the wellbeing of Port Harcourt residents.
She tweeted:
"Removed my AC filters…look at the air we are breathing in Port Harcourt."
As of the time of the report, the tweet had gotten over 11,000 likes and almost 5,000 retweets.
Some of Gbemi's followers shared their thoughts on the photo while others shared their experience when they visited Port Harcourt.
Ayo Oyalowo wrote:
"They are risking people's health in Port Harcourt and sadly nobody seems to care. In a few years' time, the result would be deadly."
U.S Edozie wrote:
"When I was in Port Harcourt last year if I put a white handkerchief in my nose. It comes out totally black."
FS Yusuf wrote:
"I was in Onne 2014 for Nigerian Navy Selection Board, any moment I pick my nose with a handkerchief, I prayed for my lungs."
Catherine Nwachukwu wrote:
"The illegal oil bunkering in PHC is alarming. I could remember going to work one fateful morning. The soot was so dense that visibility became a major issue for the driver.
"The same day, unexpected rain fell and people beaten by the rain were like a fallen soldier in the mud."
Recall that Dr Furo Green, a specialist and consultant surgeon at the Braithwaite Memorial Specialist Hospital, Port Harcourt, had decried the impact of the black soot, saying that six million Rivers people were at the risk of cancer over the hydrocarbon.
Similarly, a consultant surgeon and the deputy chairman, Medical Advisory Committee, Special Projects, and Linkages University of Port Harcourt Teaching Hospital, Dr. Ochele Emmanuel, confirmed that the hydrocarbons were capable of causing cancer.
The Rivers state government had earlier declared that the soot is caused by activities of illegal oil refineries, bunkers, and burning of tyres.
The government also advised that residents should take such protective measures as to avoid drinking rain or exposed water; ensure all foods are covered; keep doors and windows closed; ensure children are indoors and kept away from the floor; and, adopt the use of face masks.
Meet Port Harcourt-based Nigerian pastor who is changing the lives of the poor nationwide | Legit TV