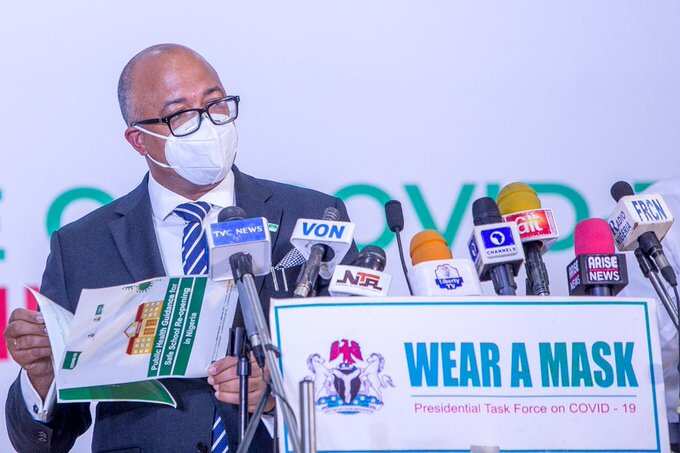 The Nigeria Centre for Disease Control (NCDC) has announced that 12 people died on Friday, January 8 from COVID-19.
The NCDC made this confirmation around midnight on Friday in a tweet on its official Twitter handle.
In the tweet, NCDC's stats showed that Nigeria's COVID-19 death toll rose from 1,330 on Thursday, January 7 to 1, 342 on Friday.
Also, a total of 1,544 cases were confirmed on the day. A total of 739 of the cases were discovered in Lagos while Plateau had 168, Abuja 153, Oyo 91 and Nasarawa got 90 cases to round off the top five states with most infections.
Additional information by NCDC showed that Lagos remains the most affected of all the 36 states in the Nigerian federation.
As at Friday, Lagos had