– President Buhari's New Year message is still causing ripples across the country
– Latest to lend his voice to the discussion is Femi Okurounmu, an ex-lawmaker, who thinks Nigeria is sick and needs fixing
– The politician said the solution to Nigeria's problems cannot be provided by the PDP and the APC
– Okurounmu believes that if any of the two parties keep ruling, the country will be moving from "frying pan to fire"
PAY ATTENTION: Join Legit.ng Telegram channel! Never miss important updates!
A former senator who represented Ogun Central from 1999 to 2003, Femi Okurounmu, has shared his opinion about President Muhammadu Buhari's New Year message.
According to him, Nigeria is sick and neither the Peoples Democratic Party (PDP) nor the All Progressives Congress (APC) can heal her.
The ex-senator who served on the platform of the Alliance for Democracy (AD), via a Zoom call to the AIT morning broadcast of Kakaaki, from the United States, noted that Nigeria's healing will come from a new breed of young people.
He added that these young ones would steer the affairs of the country going forward, according to a report on The Sun.
The former senator said the country will go from bad to worse should either the APC or the PDP continue to rule Nigeria.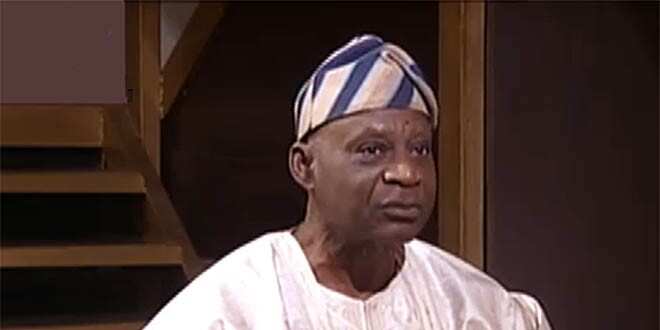 He further stressed the need for a new political party which will be made up of new persons who have viable and feasible ideas to lead the country to greater heights.
Okurounmu said:
"The country is sick and we need healing."
The ex-senator is not in support of the 36 state structure Nigeria currently runs. He advised that the country goes back to the 12 states General Yakubu Gowon created. His reason for saying this is that managing 36 states is too expensive.
Recall that President Muhammadu Buhari kickstarted the 2021 New Year celebration with the presidential broadcast addressing the citizens.
In his message to citizens, the president made lots of promises including the reorganisation of the country's security architecture.
However, a number of people were not optimistic about it and expressed as much on social media. Others, on the other hand, said there was still hope.
Austin Thomas on Facebook commented:
"We have lost hope in him and his administration, he has nothing to offer again as a leader."
Anthony Ofuyah advised the president saying:
"PMB welcome to 2021. Your project this year should be how to redeem the larger life expectations Nigerians earlier have for you. And it requires less talk but actions and it doable if you want by your very own convictions not that of the hypocrites around. We are waiting. The failures or successes will be ascribe to your name. Nigeria desires the best give it all. Allah the beneficent and merciful be with you."
Buhari inducts combat helicopters to fight insurgency, says he won't fail Nigerians | Legit TV