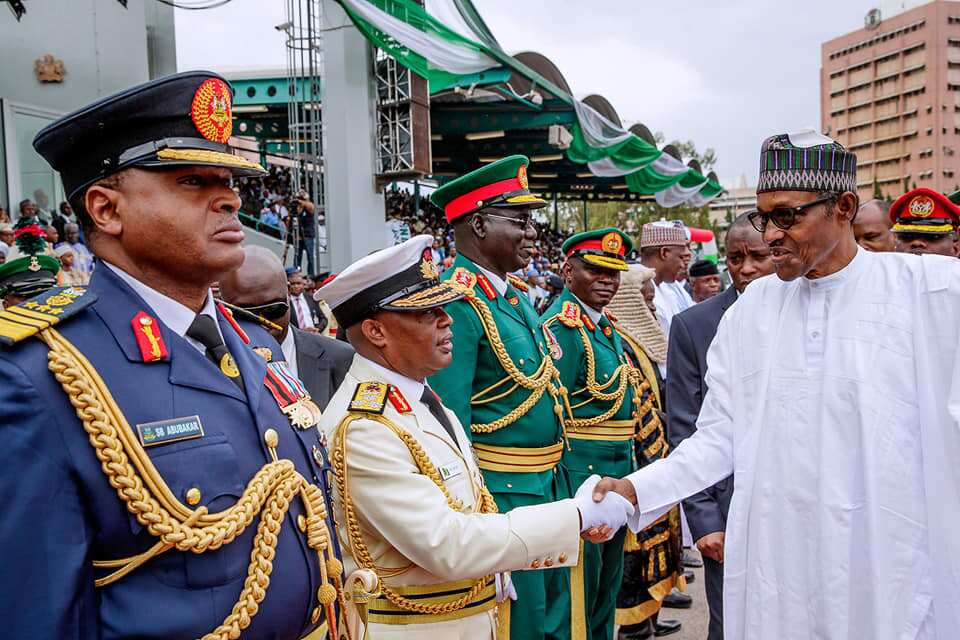 – Many Nigerians from many walks of life have called for the sack of service chiefs
– The general feeling is that they service chiefs have been ineffective while the security situation in the country gets worse
–
Mike Ejiofor, the former director of the Department of State Service (DSS) has lent his voice to the loud call for the sack of service chiefs.
Ejiofor on Monday, December 28, called on President Muhammadu Buhari to surprise Nigerians and quickly do away with the leaders of Nigeria's armed forces.
During an interview with Channels TV, the former DSS boss said:
"I expect that Mr President should take Nigerians by surprise, change the service chiefs. The attitude of Nigerians to security agencies should also change.
"We are expecting some equipment coming into the country. I think with these – change of tactics, change of equipment, change of attitude, change of service chief, change of approaches general…with all these we will make some progress."