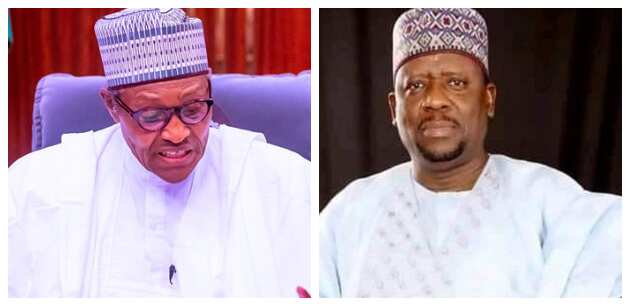 The death of Senator Saidu Umar Kumo on Sunday, December 27, has caused immense sadness to President Muhamadu Buhari for a number of reasons.
In a condolence message from President Buhari released by one of his media aides, Garba Shehu, late Kumo was described as the pillar of strength in Gombe who led a lot of All Progressives Congress (APC) to drive the change agenda, The Nation reports.
The president recalled that after his defection in 2019, the deceased federal lawmaker brought along with him a powerful political capital.
He said:
"He was our pillar of strength in Gombe State, whose defection in 2019 had energized our supporters for change.
"Let me put it on record that the history of victory in 2019 cannot be written without reckoning with the significant contributions of the late Senator Saidu Umar Kumo who had brought his enormous political goodwill into our efforts to retain power."